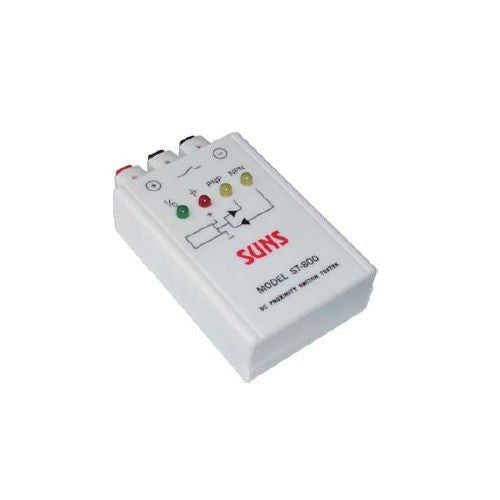 SUNS International ST-800 Proximity Tester-proxistor mu2 dc
---

ST-800 Proximity Tester
SUNS ST-800 proximity tester is designed to test 3 wire DC proximity switches: inductives (metal sensing),
capacitives, photoelectrics or ultrasonics. The unit is fitted with two 9V batteries ready for use.
Standard color coding for three wire proximity switches is brown-positive, black-load and blue-negative.
Note: Some universal DC switches can vary, try to follow manufacturers wiring insutructions.
??

??

??
??


---
Share this Product